Friday, September 7 @ 8 pm


Bob Dylan Tribute!
THE COMPLETE UNKNOWNS
The Complete Unknowns will serve up their unique interpretations of Bob Dylan's music .With a repertoire that spans six decades of Dylan's material, the band provides a complete Dylan experience that showcases Bob's songs as well as the great musicianship that brought them to life. Having played such Dylan haunts in Greenwich Village such as The Bitter End and Café Wha?, The City Winery and toured both the East and West, The Complete Unknowns are honored to pay tribute to the master's immense song catalog.
Saturday, September 8 @ 8 pm


All new!
ALL STAR STAND-UP COMEDY!
Featuring performances by:
Dan Perlman
That's My Bus!, Vidiots
Dave Temple
Army Wives, Gotham Comedy Live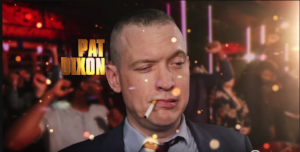 Pat Dixon
The NYC Crime Report with Pat Dixon, Best Week Ever
*Please note that there is the possibility of raunchy, social, and political humor themes or comments which do not reflect the views of Bay Street Theater or its employees. Not appropriate for children.
~~~~~~~~~~~~~~~~~~~~~~~~~~~~~~~~~~~
BAY STREET THEATER & SAG HARBOR CENTER FOR THE ARTS
—————————-
_________________________________________________
_______________________________________________________-
Find more like this: Bulletins, Performances